RTS1 CQFD "Le noir plus noir que noir", interview of Prof. Alberto Morpurgo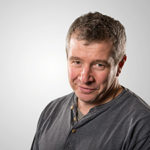 There was the black colour. There is now an even more black coulour. An ultra-black that is of particular interest to artists who can now rely on scientists to get ever closer to the black.
Stéphane Délétroz interviews Alberto Morpurgo, professor at DQMP and expert in nanoelectronics.